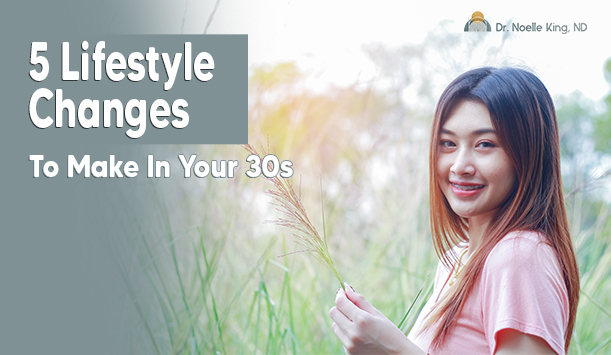 The 30s are a time to reevaluate your goals and make life-changing decisions that will impact the rest of your life. We're not talking about buying a house or getting married. We're talking about your health. You're in the prime of your life, so now is the time to make changes that will benefit you for the rest of your life.
Dr. Noelle King, a leading gynecologist in Portland, suggests these simple lifestyle changes that can benefit every woman.
1. Time To Fix Your Diet
You can eat healthier, but more importantly, you need to eat on time. The best way to do this is to plan your meals for the week. This will help you avoid unhealthy cravings and ensure you are getting the right amount of nutrients and fiber. Food plays a key role in Portland women's health, so if you want to feel your best, you need to eat right.
2. Take Out Those Running Shoes
One of the best ways to stay healthy is to keep your body moving. Leading women's care specialists highlight the importance of regular exercising for women's overall health and well-being. It doesn't matter if you're walking, jogging, or dancing — the more movement, the better. It's also a great way to relieve stress and keep your bones healthy. Take a walk during lunch or go for a run at the end of the day.
3. Start Saving/Investing
You never know when an emergency might strike, so start saving. Ideally, you should have three to six months' worth of expenses saved up somewhere. There are ample resources online to help you save and invest your money prudently. This provides a safety net in the event of an unexpected event, such as job loss or if you want to study further. It could be as low as $50 per month, but start today.
4. Set A Healthy Routine For Yourself
Setting a healthy routine is the best thing you can do for your body. Make time in your day to relax and enjoy. To notice those little joys of life. It doesn't have to be complicated; simply eliminate unhealthy habits and replace them with good ones. This could include practicing yoga or meditation on a daily basis, or going for a walk every day. Talk to your local specialists in women's care to learn ways to de-stress and keep your mind and body young.
5. Make Health Checks An Annual Thing
There's no better time than the present to find a women's healthcare clinic of Oregon and schedule an annual appointment. This way, you can catch any health issues early. Most women don't go to the doctor enough, but it's the best way to ensure you are healthy. If you have questions about your health, don't be afraid to consult a GP from a registered Portland women's health clinic.
As women, we often neglect our physical and mental health. Don't do that to yourself. Take a little time each day to improve yourself. It will give you a sense of accomplishment and help you prioritize your life goals.
Schedule a visit with Dr. Noelle King today – one of the leading gynecologists in Portland, OR. Our expert team of women's care specialists can help you transform to a healthier life. Call us today!